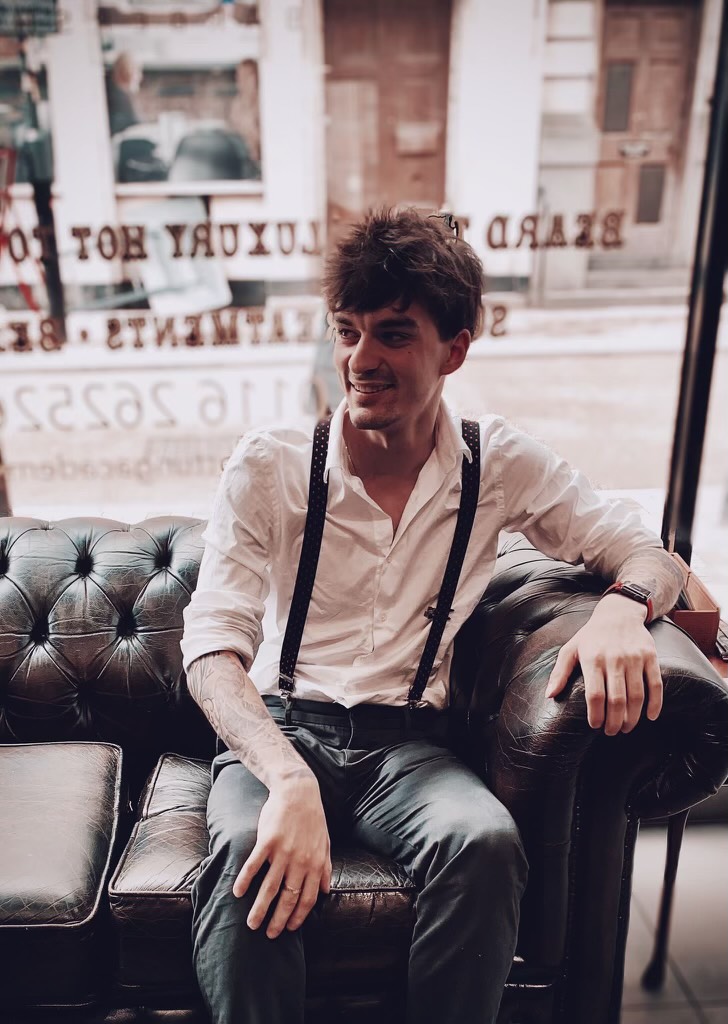 Roman Radchenko, aged 24, was a professional basketball player in Ukraine. From the industrial city of Kremenchuk in the Poltava Oblast region, at the age of 18 he earned a small wage as a trainee barber alongside his sporting career. He wanted to develop the skills to earn a reliable living away from the fickle world of the basketball court.
When war with Russia broke out, Roman moved to Poland with his girlfriend. They were able to enrol on the government scheme to bring them to the UK as there was no possibility for them to return home. They have been taken in by a local couple who have provided them with a welcoming home and assistance to get all of their paperwork in order.
Arriving on 12th August, Roman was quick to look for gainful employment, as participants on the Ukrainian Sponsorship Scheme have the right to work in the UK. He walked the streets of his new city looking for a "good-looking barber shop" and came across the Sid Sottung Barber Shop on Hotel Street.
He had come to the right place. The barbers is a joint venture of industry leaders Barrie Stephen and Sid Sottung. Barrie took Roman's details, gave him an interview, and within just a few days, Roman had a job.
"I always have my eyes open for new talent," Barrie said. "Roman's story made an impression on me because he is so enthusiastic to make a new life for himself and willing to work hard to achieve his goals. He has the right to claim Universal Credit, but he chose to be proactive and find a job – I like his attitude as well as the skills he can bring to our barbers."
Roman is already settling in with the team and increasing his skills. He describes the job as a "big new step" in his life despite the big challenges he and his girlfriend are facing. Roman says that a career as a barber is his calling:
"It's very nice to give people some happiness in their life. I was always looking for a job that will make people happy, to try to change their life. I won't ever be a doctor or cure a disease, but I can change someone's life for the better in a small way and make a bad day better with a good haircut."