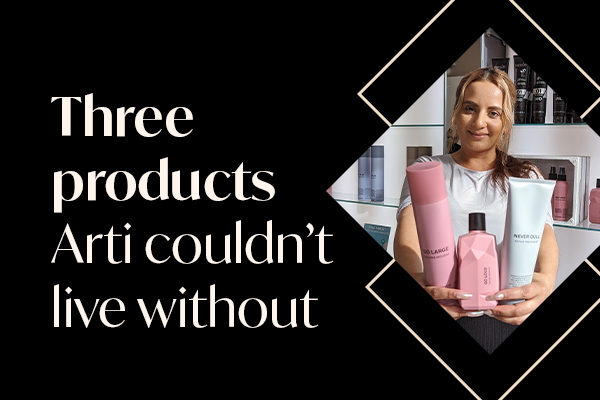 We asked our Director of Operations Arti what three hair care products she couldn't live without.
Never Dull repair treatment – Nine Yards
"This is an intensive treatment designed to provide a reconstructing and strengthening effect for damaged locks. Asian hair is naturally drier and the fibre isn't as strong as European hair, so Never Dull is perfect for mine as it penetrates deep into the shaft and repairs broken bonds within the hair. It also really adds vibrancy to the colour."
Go Large volume mousse – Nine Yards
"This is a non-sticky, volume-boosting styling mousse with intensity for volume and movement, and maximum hold for styling and blow-dries. It has the most beautiful peachy smell – I just love it."
Go Loud volume shampoo – Nine Yards
"This is my all-time favourite shampoo. It adds lightweight, aerated volume and really lifts the hair with intense hydration for a long-lasting bounce for any hair type."
You can find these products in any Barrie Stephen salon, but always chat to your hairdresser first for a bespoke product recommendation.