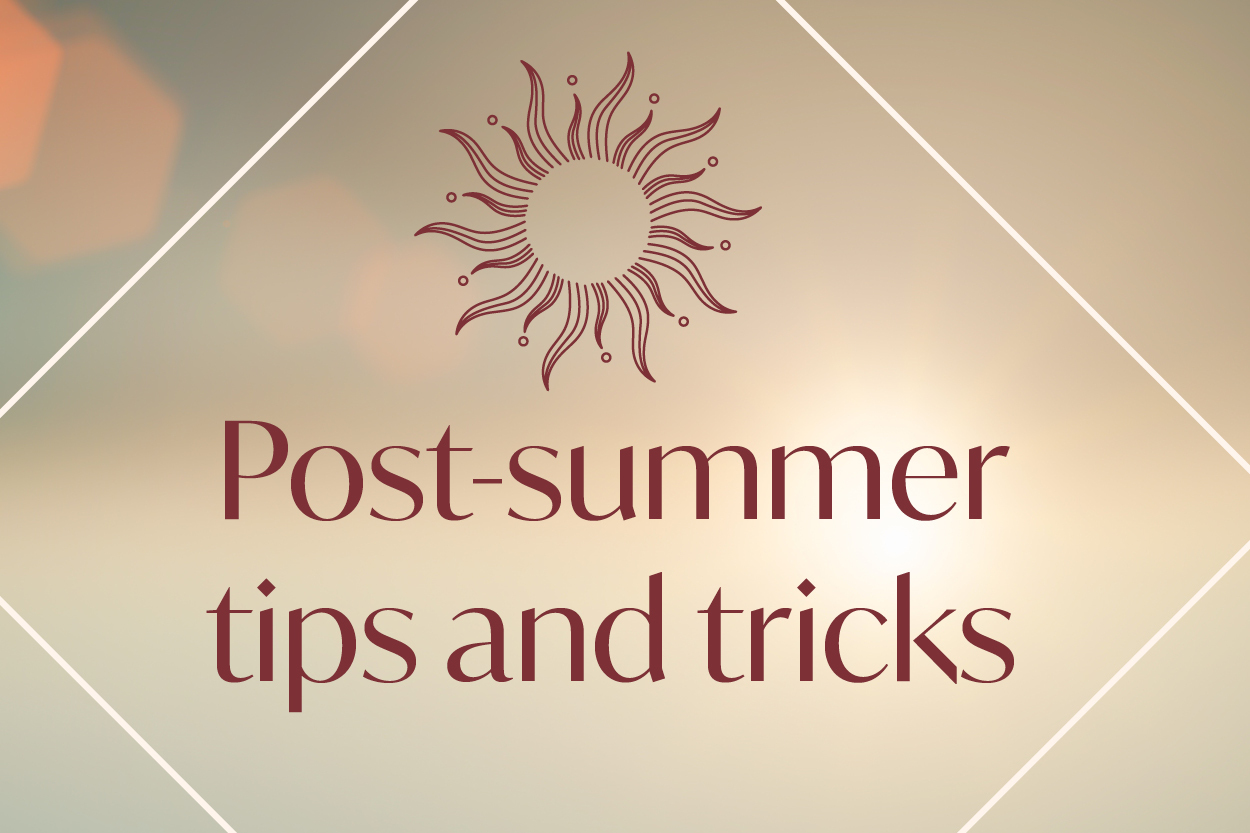 Hair looking a little worse for wear after summer? We've got you.
Summer might be blissful for us, but it can leave our hair looking and feeling stressed out.
Chlorine from the pool, sea salt from the ocean, extreme levels of sunshine and overuse of
straighteners and curling tongs – it's a recipe for dull and dry tresses. In the same way that w
look after our skin after a long afternoon spent in the sun by applying moisturiser or After Sun,
our hair needs some damage control too.

Follow these tips to help restore your hair before the colder weather sets in.
Do a deep conditioning treatment
The sun's rays are harmful to our hair and can dry it out. Incorporate a deep conditioning
treatment into your hair routine to give back some of the moisture it's craving. Whether you
apply a high-quality leave-in mask overnight or a treatment for 5-10 minutes during your
shower, your hair will thank you for it.
Use heat-protecting spray
Avoiding heat styling and switching your curling tongs for heatless curlers would be the best
way to repair your hair and give it a break from environmental stresses. However, if you do
need to keep heat styling as part of your routine, then make sure you're using a good heat-
protecting spray to protect your locks.
Have a trim
Having a trim will prevent further damage caused by the split ends travelling up the hair. This
will not only promote hair growth, but it will also maintain the length and thickness of your
locks.
Book a consultation
Our experts would be more than happy to create a bespoke treatment plan for your hair to
nurture it back to health.
Barrie Stephen is proud to stock Nine Yards Vegan Hair Products in each of our salons. Pop in
today, or book an appointment to chat through which products will be the best match for your
hair needs.