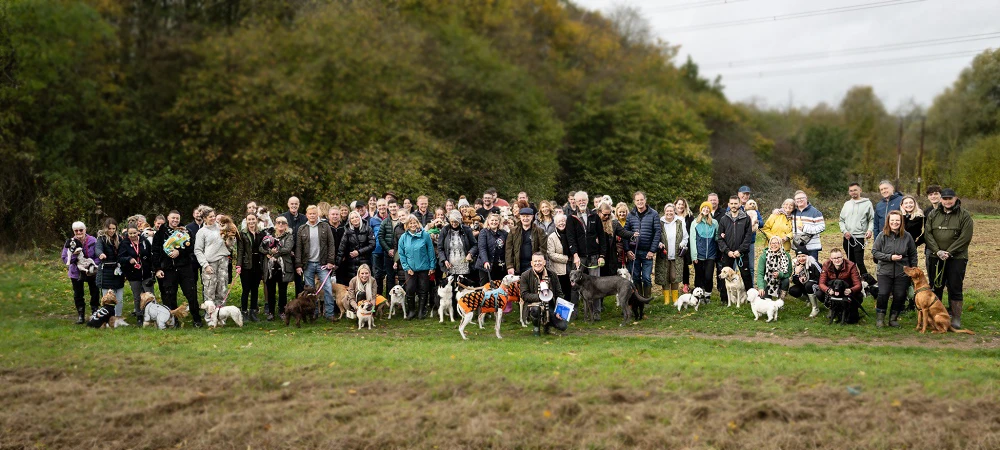 The community of Anstey in Leicestershire and clients of a successful local hair salon came together for a sponsored dog walk this week, raising over £1000 in just one hour for Leicester Animal Aid.
The walk commenced from the Barrie Stephen hair salon on the Nook, with many dogs and owners sporting eye-catching fancy dress for Halloween. More than 40 pooches participated, bringing the centre of the village to a standstill as onlookers enjoyed the spectacle. After a thorough leg stretch, the charity walkers retired to the Nook Corner cafe for dog-nuts, puppy-cinos and other canine-related treats.
"Barrie's Halloween Hounds Sponsored Dog Walk in aid of Leicester Animal Aid was a great success," said Helen Wilber from the charity. "We're grateful to all who took part, human and canine or lent their support in another way. The money raised will help lost, abandoned, unwanted and relinquished dogs and cats and help to provide essential veterinary treatment, food, a cosy bed, toys and importantly, a safe and loving place for them to stay until they find their forever home."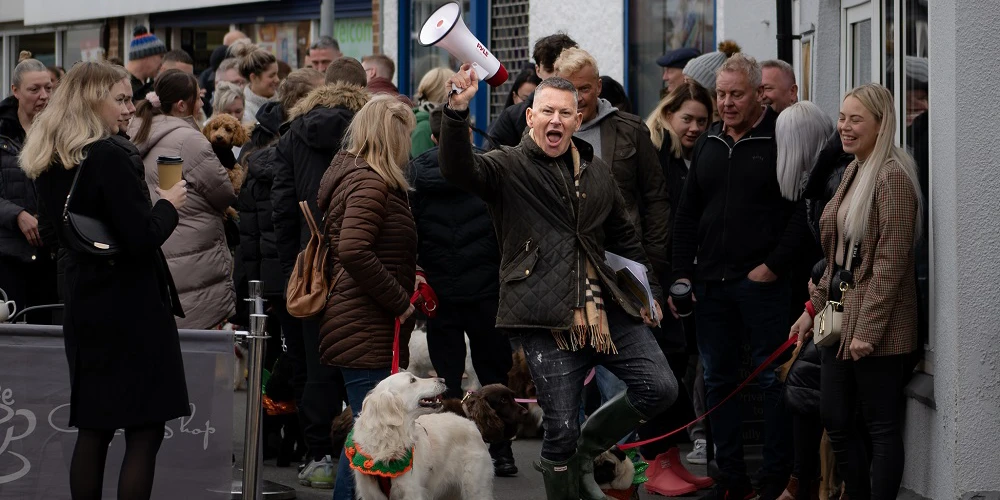 This event was the latest fundraising effort by award-winning salon owner and entrepreneur, Barrie Stephen, who has raised over £17,000 for Leicester Animal Aid since becoming an Ambassador for the charity four years ago.
"It's the best event we've held so far," Barrie said. "We had a fantastic turnout and I'm overjoyed that we have raised these much-needed funds for Leicester Animal Aid. They do so much to care for animals in distress, all without any central support. In the current economic climate, it's important for us to come together as a community to keep our charities strong and resilient."