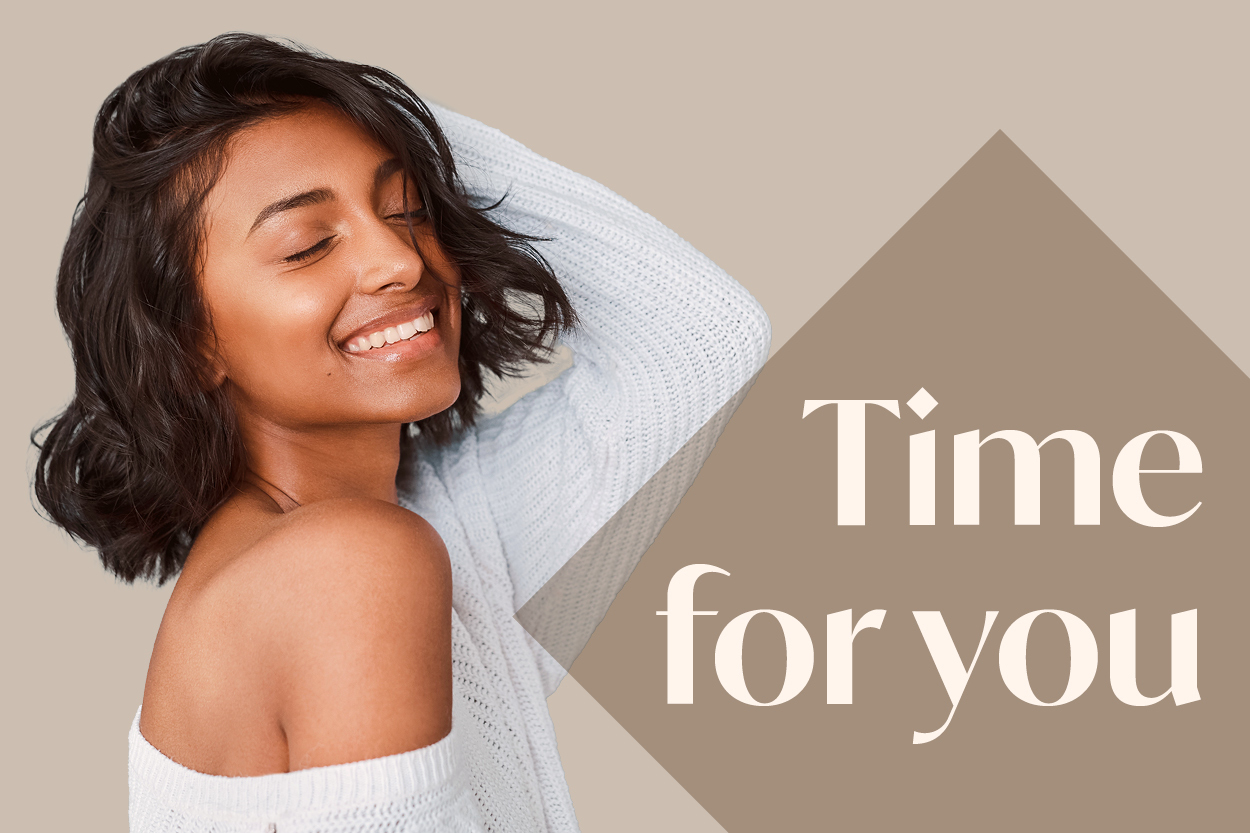 Life is busy and never more than the summer months. So, as we approach September, now's the time for you
We all know the struggle is real. Balancing your home life, work life and personal life can feel
overwhelming. We're told to meditate, practise yoga, eat our five-a-day and drink enough
water, but also to make time for our family and friends while ensuring that we have everything
ticked off from our endless 'to do' lists too.
It's not surprising that self-care and our own personal needs usually appear right at the bottom
of the list and are often the things we simply never get around to.
We say – enough! It's time for you.
It's time for you to prioritise your needs and, just as you'd happily make time for those you
love, give yourself the same treatment. We invite you to view your next salon visit as an
opportunity to put yourself first for just a few hours. Ignore your emails and forget the texts
and WhatsApp messages, this is your time to unwind, relax and let yourself be pampered.
Whether you enjoy a catch-up chat with your stylist or prefer to sit in soothing silence while
you catch up on that book you've been trying to finish for months, we guarantee you'll leave
the salon feeling renewed, refreshed and raring to go.
Are you ready for some 'you time'? Don't hesitate, call us on 0116 4026222 to book an appointment – you
won't regret it.