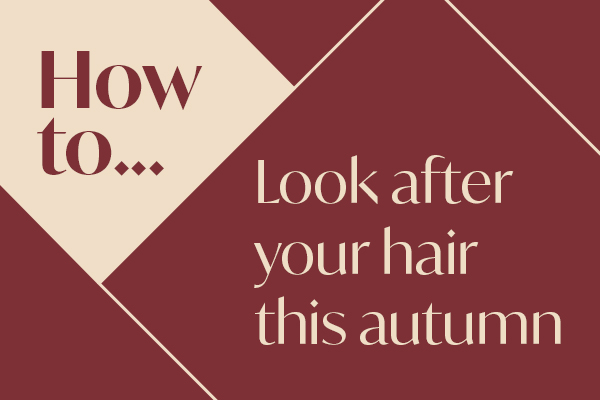 The weather is getting chillier, and we'll soon be reaching for our cosy coats and gloves. As autumn comes, it's important to look at our haircare routine as the colder weather takes its toll on our locks and it's easier for our hair to look dry and flat.
Here are five simple steps to weatherproof your hair and make sure it's looking its best throughout the colder seasons.
Use a sulphate-free shampoo
Sulphates are added to many shampoos, but they strip the hair of essential moisture and dry it out. If you haven't already, switch to a sulphate-free shampoo to lock in as much moisture as possible.
Nine Yards Go Loud Volume Shampoo delicately moisturises your hair and scalp and is ideal for fine, thin or limp hair in need of delicate cleansing without weighing the hair down. Best of all, it is free from parabens, sulphates and MIT.
Keep hair washing to a minimum
In the colder months, our hair and scalp can dry out easily. You may think that washing will help restore it but washing hair too often can damage it and cause it to dry out even more in the cold. Try to stick to two or three times a week.
Use a heat-protection spray
Shield your hair by using a good-quality heat-protection spray, especially if you frequently use heated appliances as part of your hair routine.
Add moisture
Adding moisture to your hair routine is always a good idea, especially in the colder months. Argan oil is a great option, although make sure you're not opting for anything too heavy. A good hair mask is essential for adding moisture and nutrients.
Book in for a trim
The best way to keep your hair healthy is to book in for a regular trim. It encourages hair growth, gets rid of those dry ends, and helps to de-tangle your hair.
We look forward to helping you warm your hands on a cup of tea during your next appointment!
See you soon.