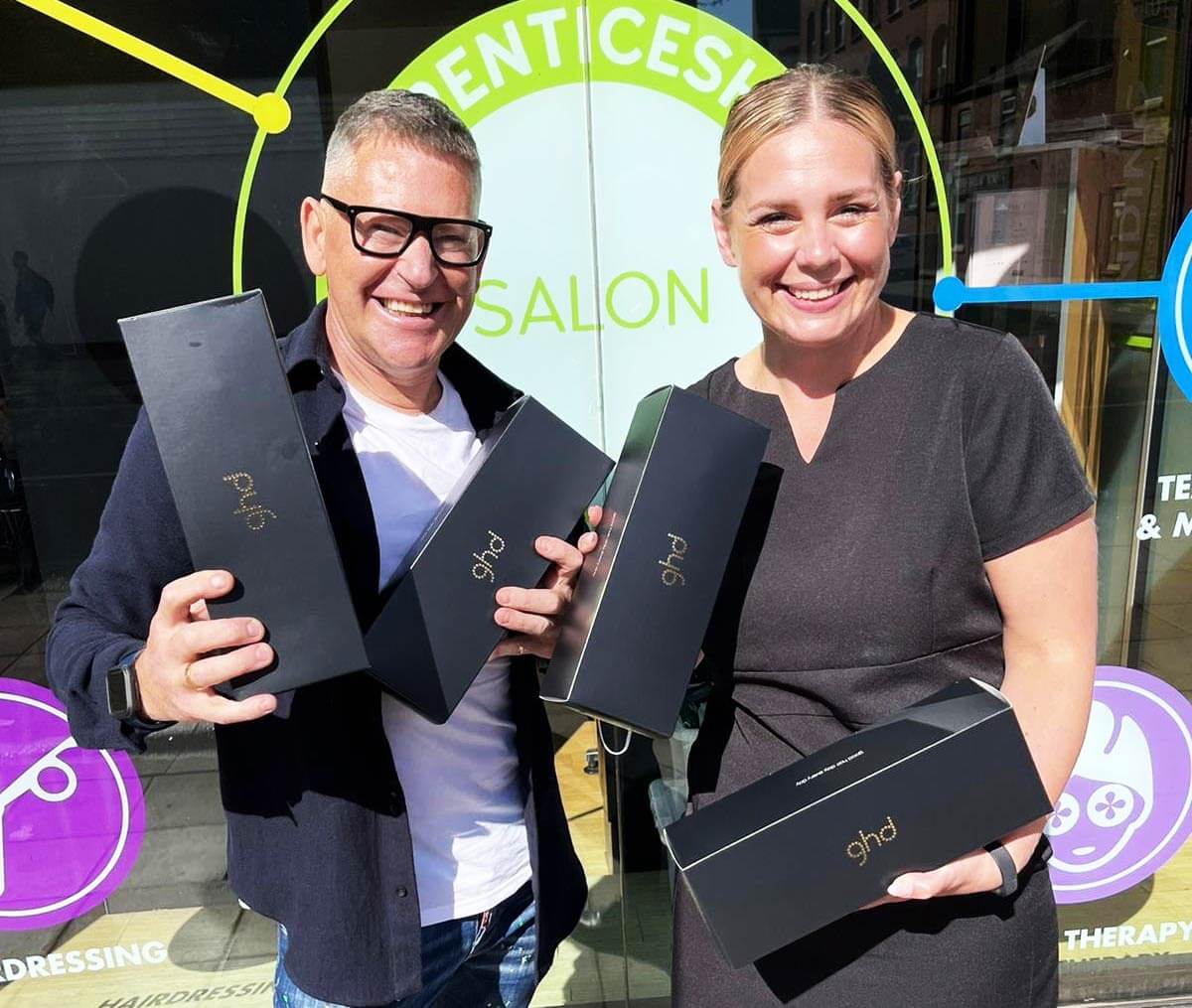 In collaboration with the support of his styling tool partner, ghd, Barrie has contributed 50 styling tools to the future hairdressing stars of the Heart of England training academy. This was at a time when students are struggling financially more than usual.
"Christmas in July is about gifting 50 sets of these ghd premium styling appliances to help students. It's also a way for them to be proud of their kit as they start their careers," says Barrie. "It was an honour to gift them styling tools that will last and last as they work in years to come. I think it's all about learning with the best from education to techniques, skills, support and tools".
Barrie has worked with the college for 12 years now. He has been talking with ghd about a collaboration that could support this local training provision. In a desire to support under-privileged, budding talent coming into hairdressing, Barrie and Nicky from ghd developed a supportive plan that would reach these starters in the industry. Barrie Stephen has built his local and industry profile on collaborative community outreach. His association with the college is also one such project. "This is very much at the core of who we are at Barrie Stephen, and this is just another fabulous collaboration with The Heart of England Training," concluded Barrie.
Barrie also presented his entire team with a new ghd styling tool: "This was really a way of thanking them for looking after our clients so brilliantly in these crushingly hard months. They are the most stylish team I know and this gift seemed fitting. I was also really delighted to be able to provide this for them."