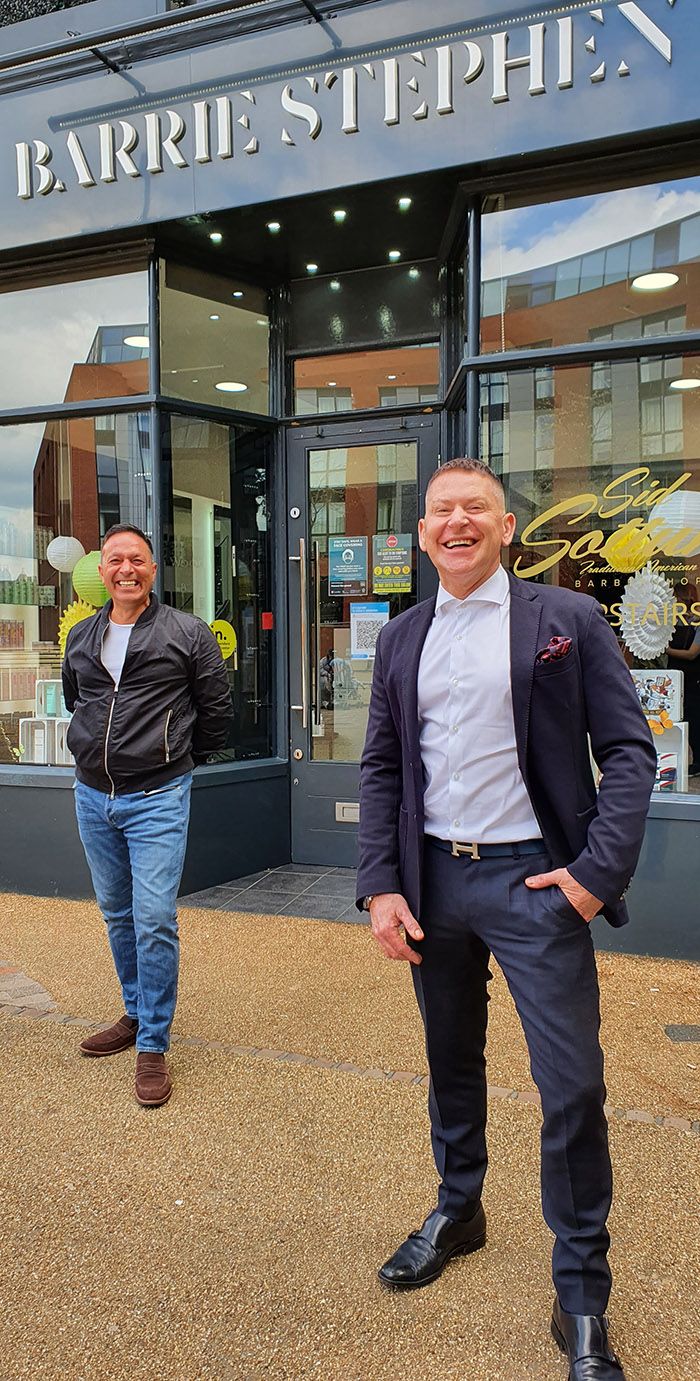 Having provided interest-free loans to help support aspiring and existing business owners within Leicestershire and Rutland since 1542, The Sir Thomas White Loan Charity is delighted to announce a new pilot scheme, which will see £50,000 delivered in grants to businesses in need.
Applications will be welcomed from business owners within the county requiring financial support, with individuals invited to apply for a grant of up to £5,000.
A total of £50,000 has been allocated by The Sir Thomas White Loan Charity to be delivered in business grants for 2021, with this year's pilot scheme providing an additional opportunity for one of the city's oldest charities to help more businesses at what has been an unprecedented period as a result of the on-going COVID-19 pandemic.
Based at Friar's Mill in the heart of Leicester city centre, The Sir Thomas White Loan Charity is one of the city's oldest charities and provides unique interest-free loans to the value of £20,000 to new and existing businesses in Leicestershire and Rutland to aid start-up or development.
With no interest to pay on loans over a nine-year period and a three-year break before repayments commence, The Sir Thomas White Loan Charity's unique support has helped a number of well-known businesses within the county, including Barrie Stephen Hair whose owner, Barrie Stephen, is patron of the charity.
Prior to the launch of this scheme, The Sir Thomas White Loan Charity has regularly delivered grants in the form of scholarships for high achieving pupils within the county. The new business grants, although limited in the total available, explores a new direction for the charity, providing additional support whilst also making more business owners aware of the unique loans on offer should they be needed.
Barrie Stephen, owner of the Barrie Stephen Hair group and patron of The Sir Thomas White Loan Charity, said: "Without the help of The Sir Thomas White Loan Charity, I wouldn't have been able to open the first Barrie Stephen salon in Anstey. Their support is truly unique and we're incredibly lucky to have it available to us as business owners in Leicestershire.
"It's been an unbelievably hard time for so many businesses that have been forced to keep their doors shut as a result of the pandemic and restrictions put in place. The Sir Thomas White Loan Charity has always highlighted its desire to boost our local economy through the support of entrepreneurs and businesses – and in piloting their business grant scheme this year, that desire is clearer than ever. I encourage any business that could benefit from a £5,000 boost to apply."
Lucy Womack, Trustee at The Sir Thomas White Loan Charity leading the grants scheme, added: "For the last few years we have awarded grants through our scholarship programme. This year we are in position to add to this pot and award grants to businesses that have a clearly identified charitable need. The impact on businesses that COVID-19 has had can't be ignored by the charity and we have decided to allocate £50,000. We hope to see a number of applications come through, and if successful, there's a realistic possibility that this scheme will be extended into next year, which would be fantastic."
Anybody interested in applying for a business grant of up to £5,000 from The Sir Thomas White Loan Charity can do so by visiting www.stwcharity.co.uk/business-grants, where you can also find further information on the scheme.
The application deadline is 31 August 2021. Applications will be reviewed by the grant committee, with final decisions taken on grant awards during the week commencing 13 September 2021.
For more information on The Sir Thomas White Loan Charity, please visit www.stwcharity.co.uk
‍