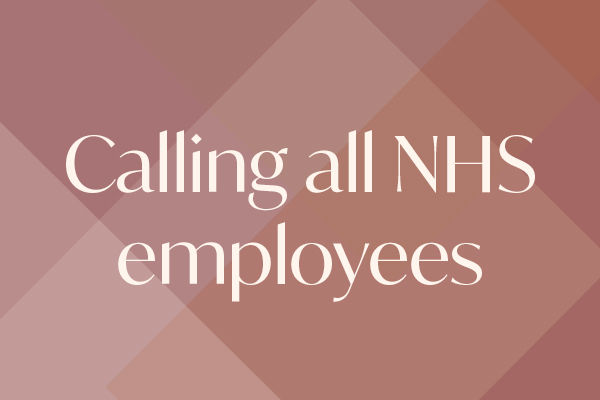 Want to look and feel your best as we approach the festive season?
Autumn is well and truly here, and the next few weeks are undoubtedly going to be the busiest time of the year for NHS employees.
It's so easy to let ourselves fall down the priority list when it comes to self-care. Make time for a pamper and enjoy 20% off* your next hair appointment.
We invite you to put yourself first and look at your next appointment as an opportunity to prioritise your own needs for just a few hours. Bring a book and we'll fetch you a coffee; this is your time to unwind and relax.
Are you ready for some 'you time'? Don't hesitate, book online here or call us on 0116 4026222.
*Terms and conditions: discount only available on hair appointments at King Street, Leicester; discount must be used by 30 November 2023; please bring proof of employment with you.