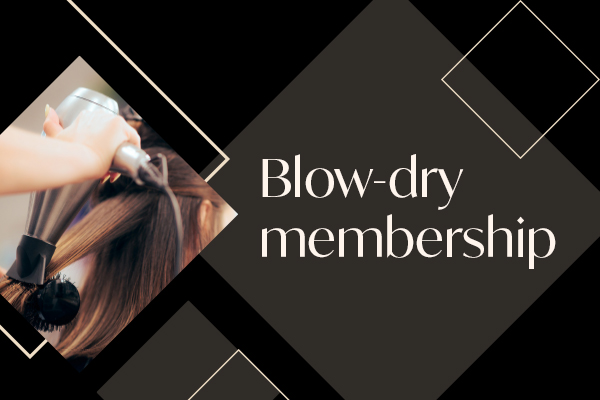 There are great savings to enjoy with a blow-dry membership* at our King Street salon in Leicester.
Perfect for getting ready for a night out, a weekend away or simply to treat yourself at the end of a busy week, for just £50 per month you can enjoy two blow-drys each month with any available stylist or for just £100 you can enjoy four blow-drys each month.
The membership will save you at least £10 on blow-drys each month, plus a further 10% across retail products, meaning your hair can look beautiful for less for the whole month.
Get your blow-dry membership here.
*Terms and conditions apply: this 12-month membership can be cancelled with 30 days' notice; Membership only available at King Street salon; Membership does not include Alissa Diamond Blow-Dry